Hi, my name is Roland Chambers, come on in and sit a spell.  Site is mostly for family & like minded friends, but all are welcome. The first thing most will note, is that a Web Page designer, I am not.

I have been shooting and building muzzleloading firearms for 50 years.  We have lived in Alaska seven years, Wyoming 12, here in Arizona 24, and I am ashamed to admit, but once followed my paycheck out to the left coast of Kalifornia for a few years.  Thank goodness it was Bakersfield, a conservative bastion standing guard at the entrance to the great central San Joaquin Valley.

I first started in muzzleloaders in 1961 as the second war for independence centennial came around.  Then, like so many others back in the 70's, I took out after the Mountain man craze.  It was a lot of fun with some great memories of shinning times and good friends, many of whom have now gone under.

But things evolve, and my interest now runs to experimental archeology, trekking, (albeit slower now days)  and an earlier time of French and Indian, up to, and through the first war for independence. (second one did not go so well)  So what we now have on the site, is a "then and now" scenario.

I know it is a black powder sacrilege, but, our twelve year old (now 22) grandson's and 13 year old (now 20) granddaughter's centerfire (Perkinsville button at upper left) accomplishments are a major exception to the rule.

The ATV & Such button is to some recent pics of  Martha & I doing a little ATV riding in country around Golden Shores and other parts of AZ.   If ambition can ever overcome my lethargy, I have got to compile photos from over the years onto one page someday.

The AK, WY & CA button is to Alaska, Wyoming & California page where I am slowly adding a few photos from when we lived in the differenet states.  Slow process, as many photos are still packed away from all the moves.  I have also got to get a device for converting slides (shades of the 35mm camera days) to digital format.

Will be working toward posting old rondy and buckskinning pics from the 70's and 80's on another page.

Last, but not least, is gathering up all the Arizona photos of the Kids and such from the 60's when we lived in Phoenix.  We still take the motor home up on the Mogollon Rim Where we used to tent camp at on Tom's Creek back then.        

The rifle is a .56 Hawken built by the late Bill (Swift Water) Fuller of Cooper Landing Alaska, I purchased it in 1972, and it is still in the family, Michael (Martha's younger brother, but more like a son to us) has it over in Prescott, and someday he will pass it on to his son. Bill was a friend, mentor, and yarn spinner extraordinaire. He had an original S and a J&S Hawken, his picture is in the book, "Hawken Rifles, The Mountain Man's choice" by John D. Baird. (I remember one night at rendezvous in the late 70's when John got his fleece ribs tickled by a green river blade. John didn't just write about mountain men doings, he lived them. Things could, and often did, get a bit rowdy at the old NAPR national rondys.)

Bill used those originals as patterns for reproducing the rifles he built, and his guns remain unmatched today for authenticity true to products from the Hawken Shop of yore. I spent a lot of time in that log work shop of Bill's shown in the photo. (that is an original S. Hawken he is holding) I will always laugh when I remember coming by one day to find Bill sweeping up glass scattered on the floor, and the smell of black powder smoke still drifting. Red faced and embarrassed, he explained how a few minutes earlier he had spotted a bull moose down by his 100 yard target. He had kept the J&S loaded this opening day of season, knowing the moose showed up daily. He had thumbed the cock back and went to set the trigger so as to be ready when he eased the door open. He pulled the wrong trigger, and the .562 ball took out his glass display case, distributing it all around the shop.

                        Ah yes, of such things fond memories are made of.

             WATCH YOUR TOP KNOT AND KEEP A EYE ON THE BACK TRAIL

Green up. Sunlight Basin Wyoming, 1981

The firelock is a fusil de chasse, (gun of the hunt) 20 balls to the pound smoothbore and has a pied de vache (cow foot) stock architect.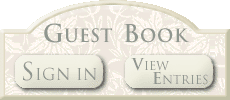 Being an autodidact, I happily escaped the bureaucratization of intellect.

Eric, the rondy blacksmith

1977 Yellowstone Mountain Men rendezvous at Cody Wyoming

Wyoming elk, 1979.   South Fork of the Stinking Water. (AKA the Shoshone River.)

Pics taken May, 2007 at Bill Williams Rondy & trek up by Williams Arizona

A little humor (?) about ageing.  (It ain't) FUNNY HOW TIME SLIPS AWAY.

(There was a g-string folks)