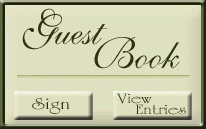 This is a scout I made up in 1987 from a $90.00 buy. It is a FN K98 Mauser that had been rebarreled to 7.62 NATO by the Israelis back in the 1960s, the bore was/is like new, as it has been cast bullet fed. I cut the barrel down to 18.5," fitted wood from forearm to make up raised cheek piece and installed a Timney trigger. Retrofitted a B-Square mount for a more secure unit, in case the scope should fail, made up a ghost ring rear aperture sight and a front sight at forward end of mount. I shortened butt stock by 1," cut the cup butt plate off to near flush and refitted, also drilled out two holes in butt stock to lessen weight and epoxied in 1/2" thin wall PVC pipe to retain integrity.   Milled out bolt knb for a bit of weight reduction.

Page is primarily on pseudo scout rifles have made up.  I like the scout concept, makes for fast handling little rifles.

This is poor boy ghost ring aperture sight.  The square stock is 3/8", the round (with flats) is 1/4".   I drilled and pinned 1/4" round in the upper 3/8" square, hard silver soldered, milled flats, then graduated.  With the locking set screws, the flats prevent the adjustable components from rotating, the ghost ring is drilled and tapped for different sized apertures if so desired.   Receiver was drilled and tapped 8-32, bottom 3/8" square stock attached, then fitted to wood. 

This is close up of cut off and reconfigured cup butt plate.  Cheek piece I made up from part of original forearm, in addition to being epoxied in place, it has two internal 1/8" steel pins.

Retrofitted B-Square mount, the OEM drilled and tapped hole in middle of mount was where it was originally attached at sight ears.  For retro, I reversed the mount and slotted to lower with a tight fit, drilled and tapped through for 8-32, the raised portion at rear of sight base was also drilled and tapped 8-32 and rear of mount is locked down there.  Front sight I installed can be seen at front of mount, it clears top of mount enough to give a good sight picture with ghost ring.

I milled out bolt knob, every little bit of weight reduction helps.

This is the completed rifle, as shown, weighs in at 7.5 pounds.

I used a $9.00 air rifle 3/8"/11 mm (adjustable for either)_dovetail to Weaver mount.  It is very

well made and rugged, attaches fine to the MN dovetail with two SH cap screws. so removing

and installing the mount is simple.

I then considered a, what if the scope failed while in the field?  Chose a $30.00 Mendoza air rifle Micrometer aperture rear sight with 11mm dovetail, sturdy, very precise and clickable adjustable. Do not discount air rifle sights and scope mounts out of hand.  They are very economical and precision pieces of equipment which make the transition to firearms utilization very readily.  With the disc removed from sight, the threaded opening makes for a great ghost ring and very fast acquisition of front sight/target for closer up work.

I am often asked why such a cheek piece configuration?  With the scope and aperture lines of sight being in different planes, cheek weld for scope is higher. But when using irons, by just sliding cheek forward and down to another weld, the aperture then automatically comes into play.

Over the years, the two cheek weld transitions have become repeatable second nature

I also refinished the beat up blond stock, kept the riser cheek piece, installed the butt extender, and blued the rifle

Picked up a bargain ($25.00) bubbaed Tula Mosin-Nagant stamped 1937.  In the past it had been somewhat sporterized, (barrel and stock chopped with a Lyman front ramp sight installed) but has proven to be very accurate with cast bullets.  As it was already approximately the right size, decided to scout scope it.  Worked out great and the rifle with cast boolits is now my dedicated truck gun.

I initially left as was, except for making up a leather cheek riser and scout scoped rifle this way using the rear sight base.

I started by removing the Mosin Nagant rear sight base and utilizing the existing 12 mm dovetail.  This $9.00 11mm dovetail/to weaver, air rife mount worked great for mounting scout scope.

But then redid to final configeration shown here.